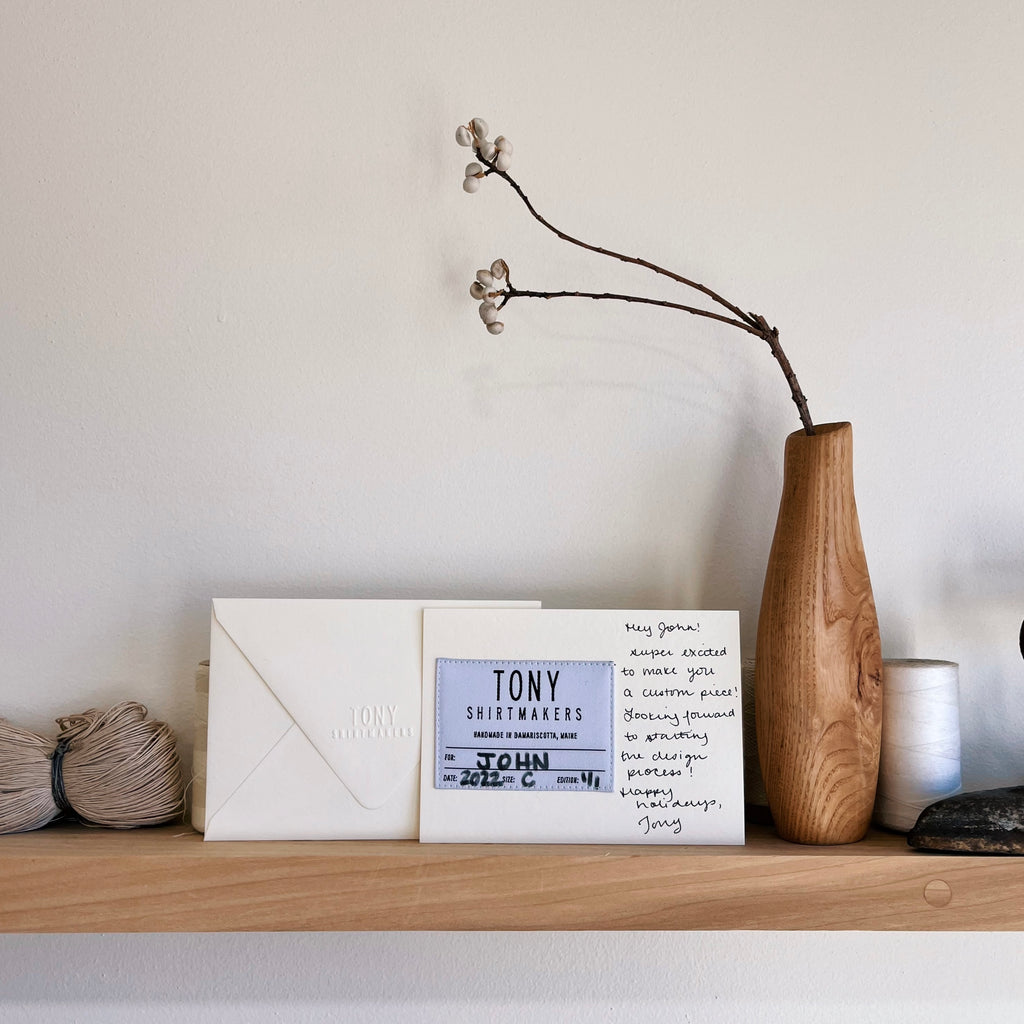 $500.00
$500 TSM Gift Commission Note
A Gift Commission Note allows you to give the process of making a piece with Tony. This includes a design consultation, fitting and of course the finished product - a one of a kind, hand crafted and bespoke piece. Pricing of each completed piece varies based on fabric, fit and construction. The Gift Commission Note will contribute to the final cost of producing a piece. 
We offer all parts of the process at our studio in Maine or remotely - via messaging, email, FaceTime/Zoom... All the recipient needs to do is reach out to us with their name once they are ready to get started!
The Gift Commission Note features a handwritten label with a message from Tony, so you have something tangible and personal for the recipient to open. Printable TSM e-Gift Commission Notes are available for any last minute needs!
If someone has been eyeing the work, this is a great option to allow them to be part of designing their dream piece and to get them exactly what they want!
Please let us know the name of your Gift Commission Note recipient by emailing info@tonyshirtmakers.com. We hand write their name on the label.